Henry David Thoreau Book Cover Illustration: Walden
This is a book cover illustration for Henry David Thoreau's Walden Pond.
I am doing a series of cover illustrations on American philosophers and thinkers. These are a continuation of my portraits of the Wyeths but are designed as book covers. The people I am selecting are all highly independent individualists who believe in self determination and independent thought. Very American. I guess I have always been a "secret" transcendentalist at heart. I am looking at Walt Whitman for my next portrait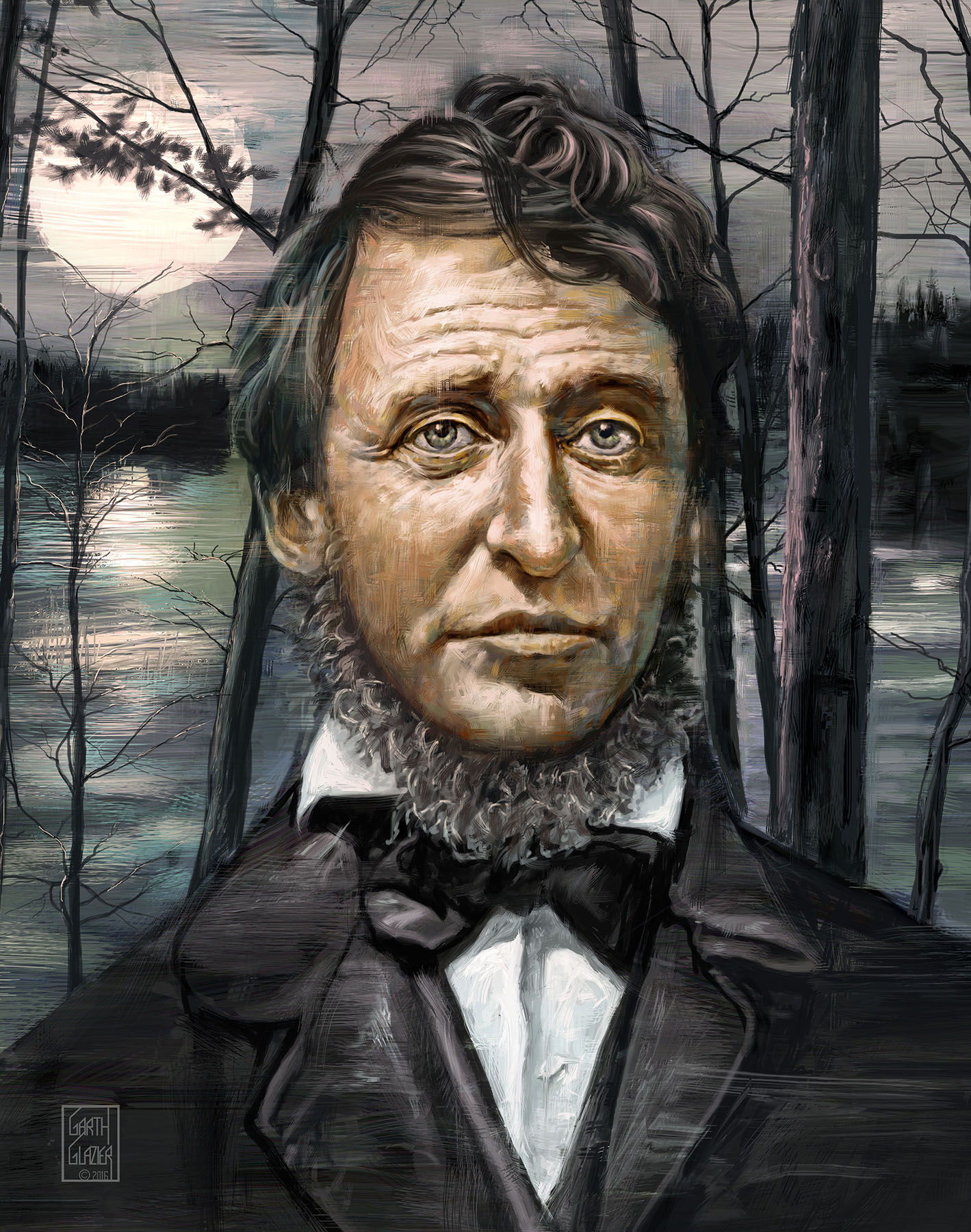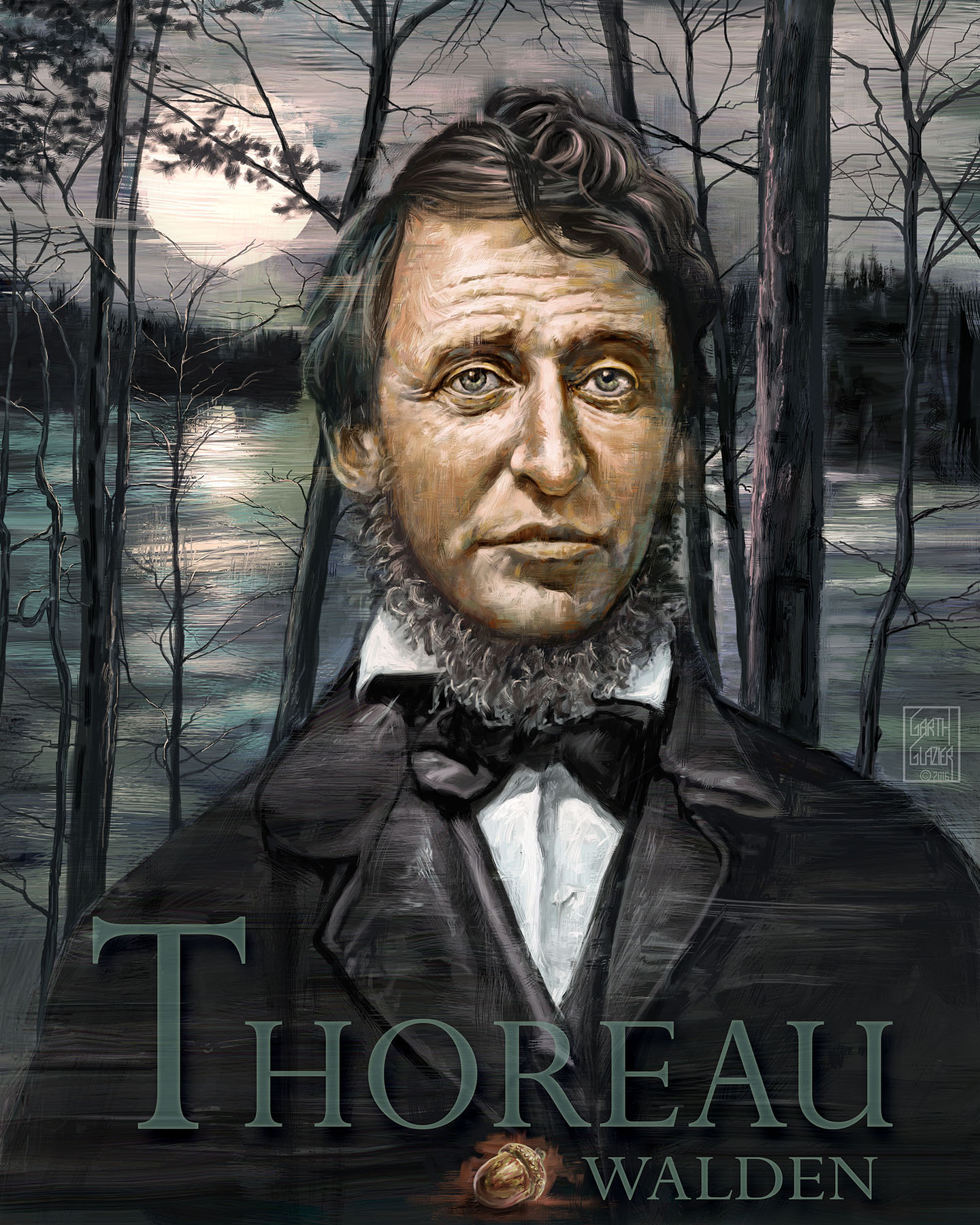 The following sequence shows the original image and the steps I recorded in creating this painting. I used the Grisaille technique (https://en.wikipedia.org/wiki/Grisaille) which requires painting the subject in black and white and adding color to the grey tones later in the process. Rennaisance painters used this process to produce monotone paintings which I found useful in developing an illustraion that still retained the black and white qualities of the original historical photo.