HARRY POTTER: Ron Weasley Portrait
A digital painting of Ron Weasley from the Harry Potter series.
RON WEASLEY from Harry Potter

Just finished this week's portrait. I am finishing up a set of paintings of the Harry Potter characters this month. They have made great subjects for practicing painting techniques. I have been studying the work of various portrait and landscape artists like Jeremy Mann and Jeremy Watts who have very energetic approaches to building color on the canvas. These fine artists are teaching me a lot about getting loose with brush strokes and maintaining an impressionistic attitude toward the subject. This is harder for Detroit illustrators who have been geared toward the auto industry and representing products in a realistic fashion. This painting took about 10 hours.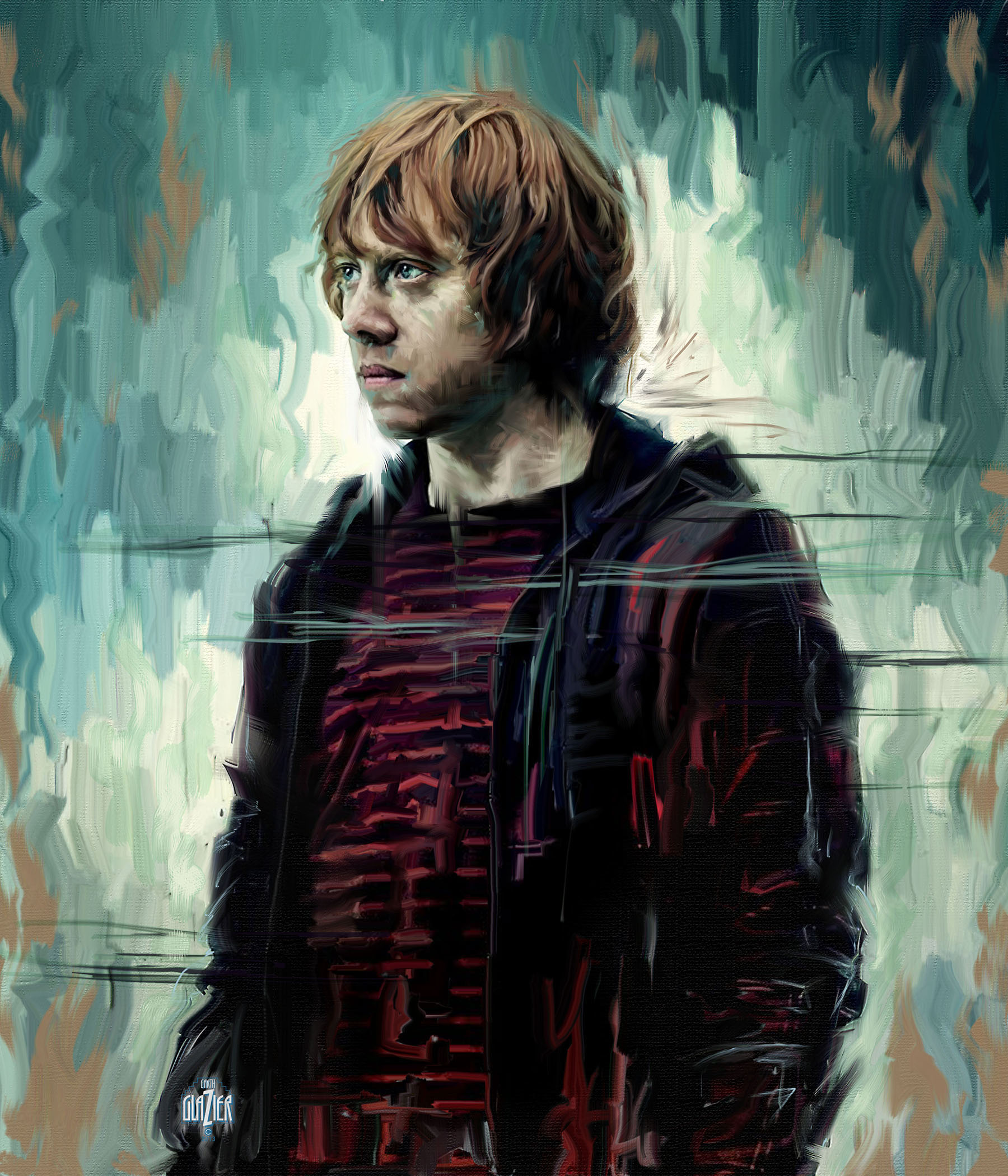 Detail of Ron Weasley Portrait
This detail shows he paint work on Ron's face more clearly. It is interesting discovering new ways to make he paint look more authentic in Photoshop. I made another discovery about using layer effects on this portrait that allow me to give some paint stokes that liquid look of oils. A little drop shadow effect and smearing strokes creates a more complex look. Blending and mashing paint together strokes together is how I work with acrylics and I find I am gradually creating the same approach in these digital paintings.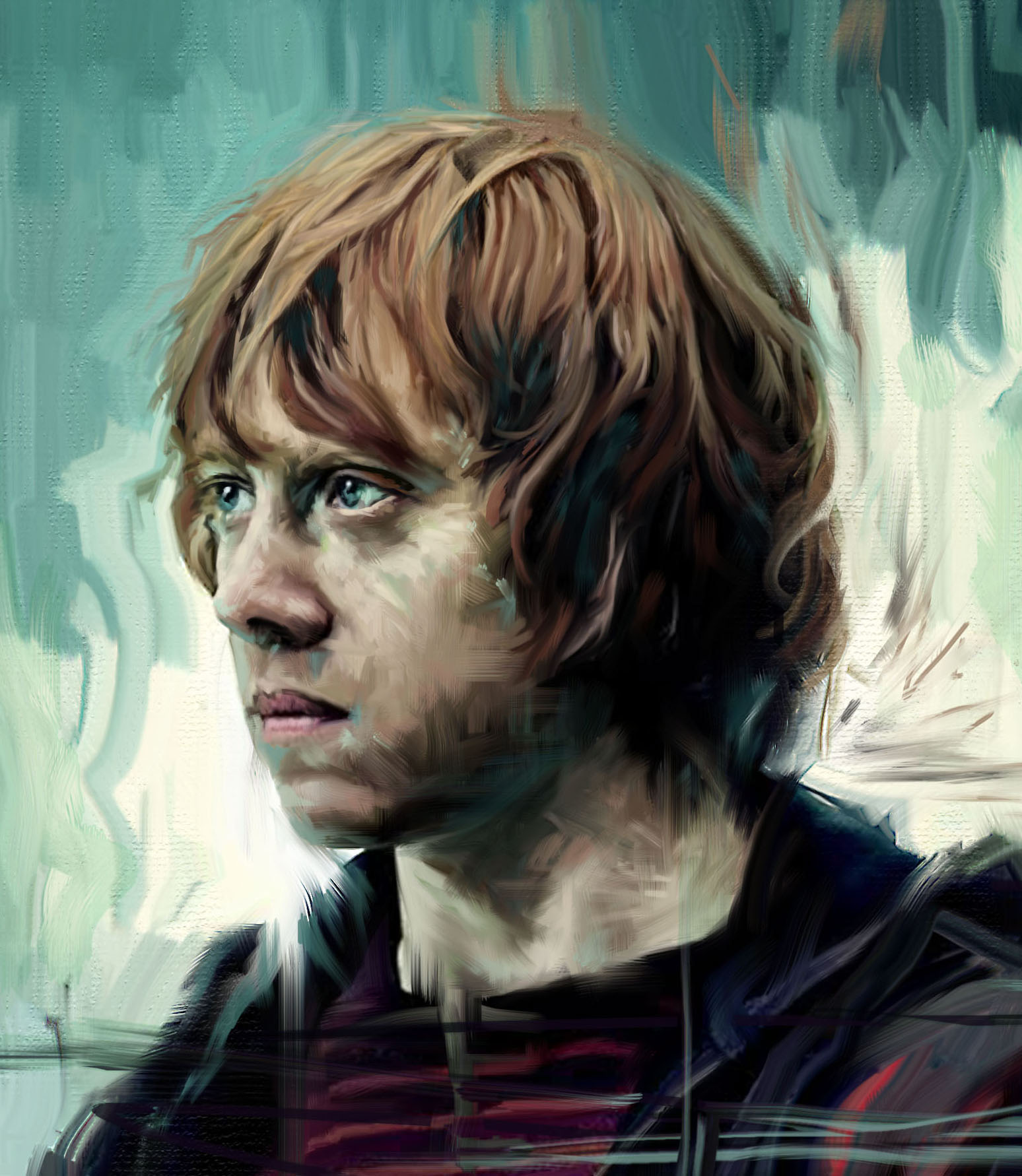 Another view of Rupert Grint as Ron Weasley. This painting features a rusted door texture and a burlap pattern imbedded into the background paint strokes.