GRAND CANYON SUITE: Western Landscapes Series
My linear painting series is an experiment in color variations, and is meant to suggest all the moods of the western landscape.
I am doing a series of landscapes exploring a more abstract approach to illustration. These artworks were inspired by views of the American West with a particular focus on ther Grand Canyon. The idea is to focus on the essence of each place and to evoke a mood.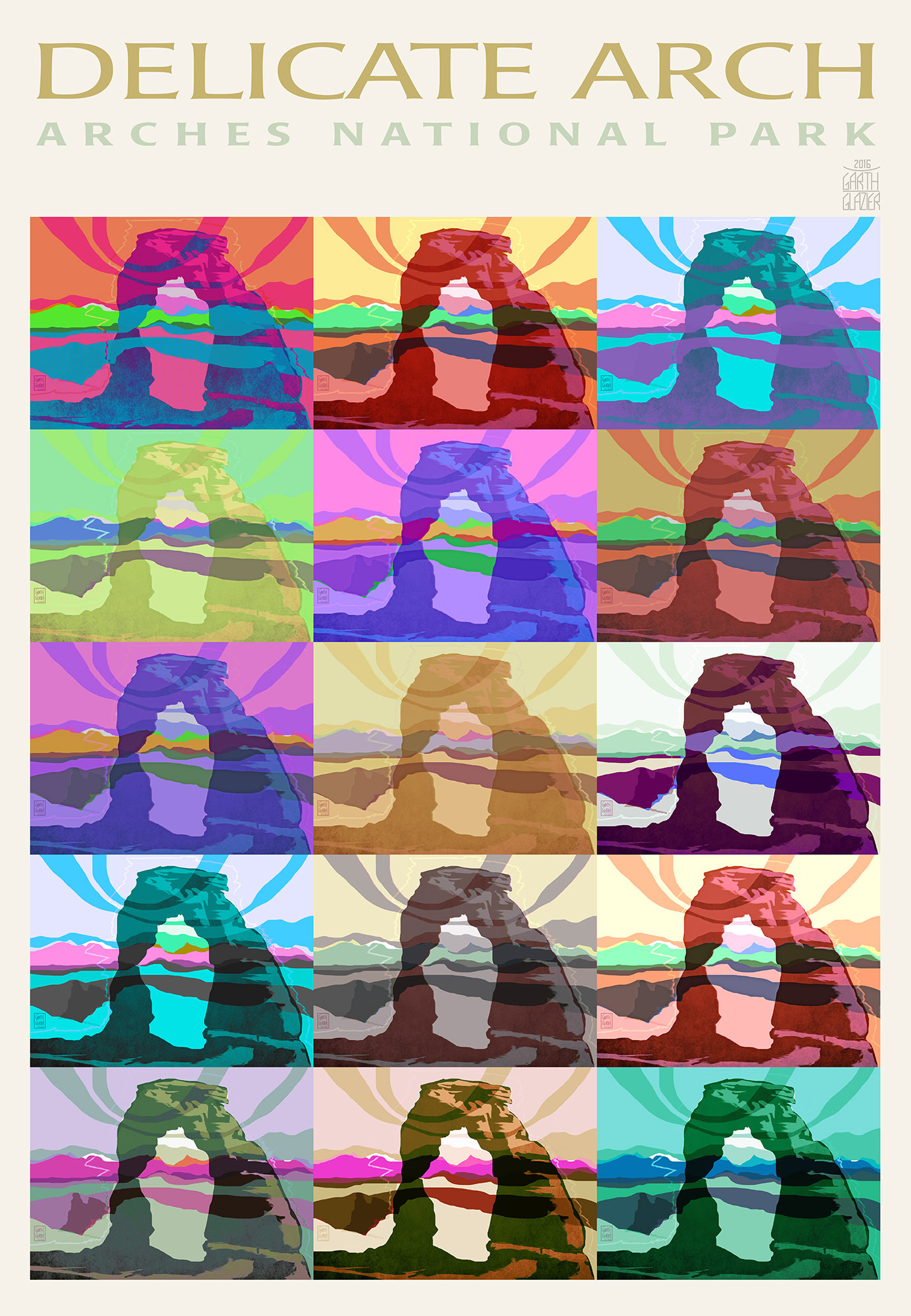 DELICATE ARCH, Arches National Park
A poster just finished from my linear painting series started in January. This was an experiment in color variations, but it also is meant to suggest all the moods of the western landscape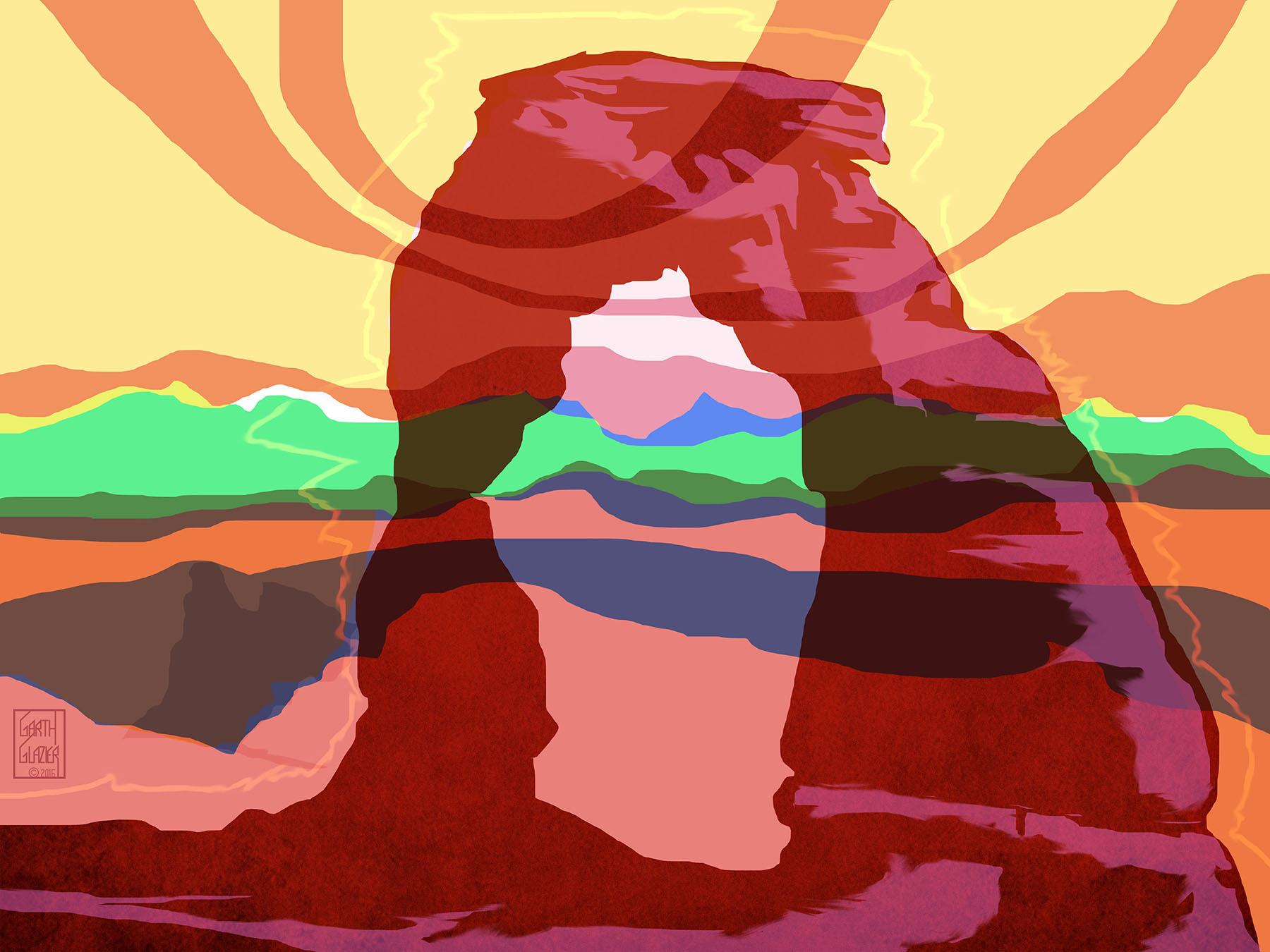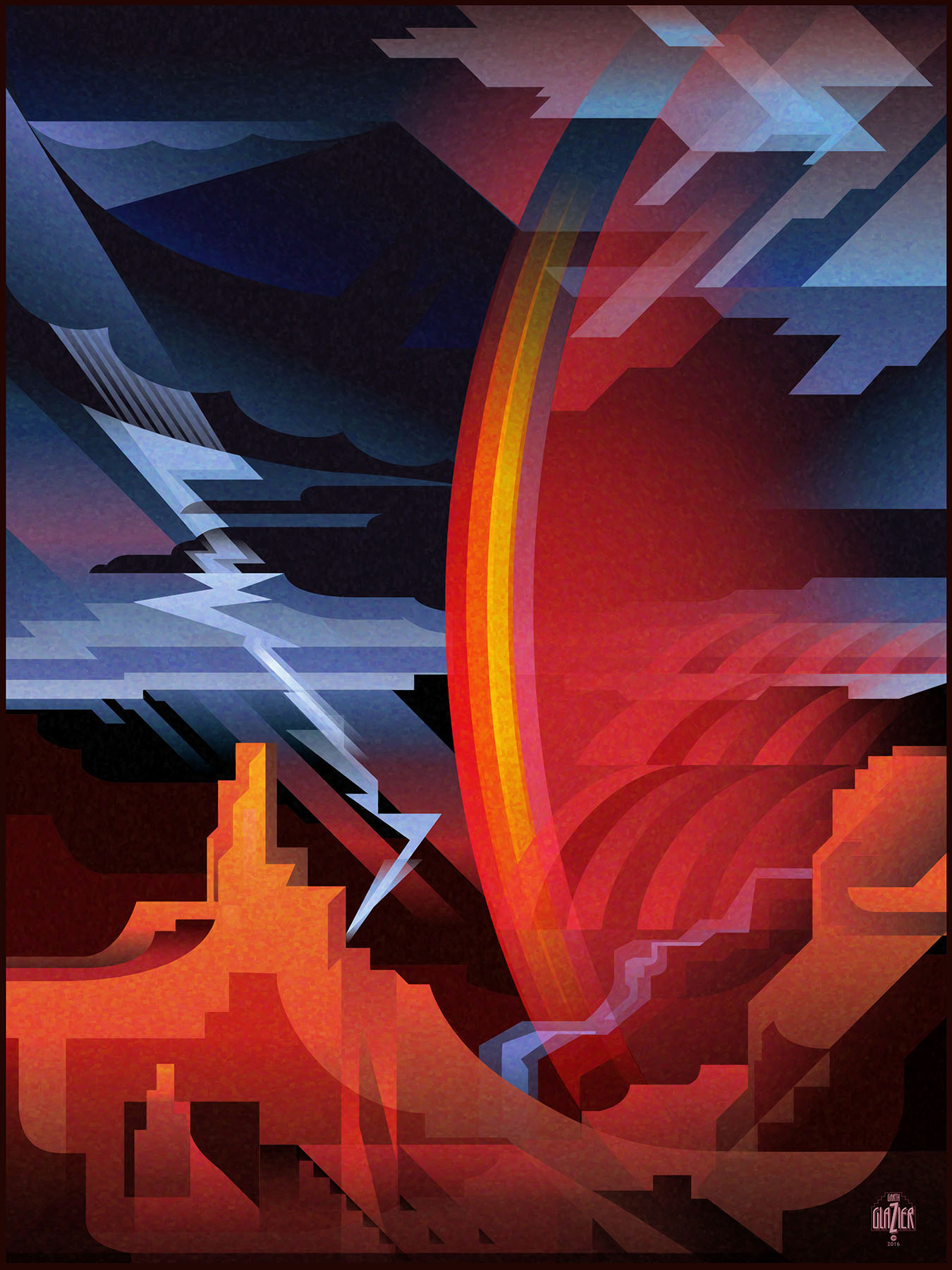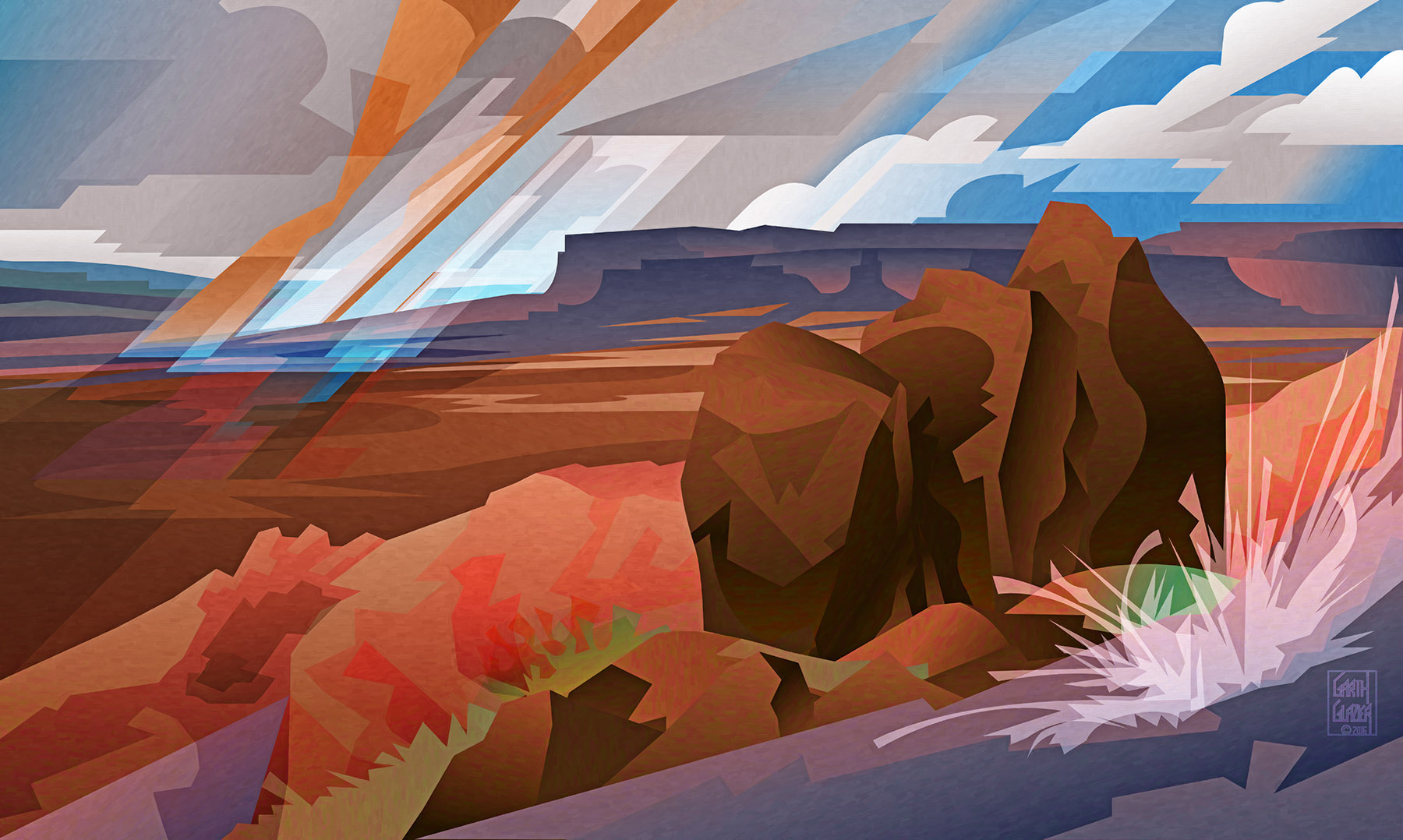 NORTH RIM, North of the Grand Canyon
This artwork is loosely based on a view from Google Maps street view which featured these three strange rocks standing upright on the slope below the highway. It often feels like the sky and ground are merged on the high plateau which is why the earth color stretches up into the clouds. These paintings are more intuitive and emotional than realistic. Its all about suggesting the mood of the landscape.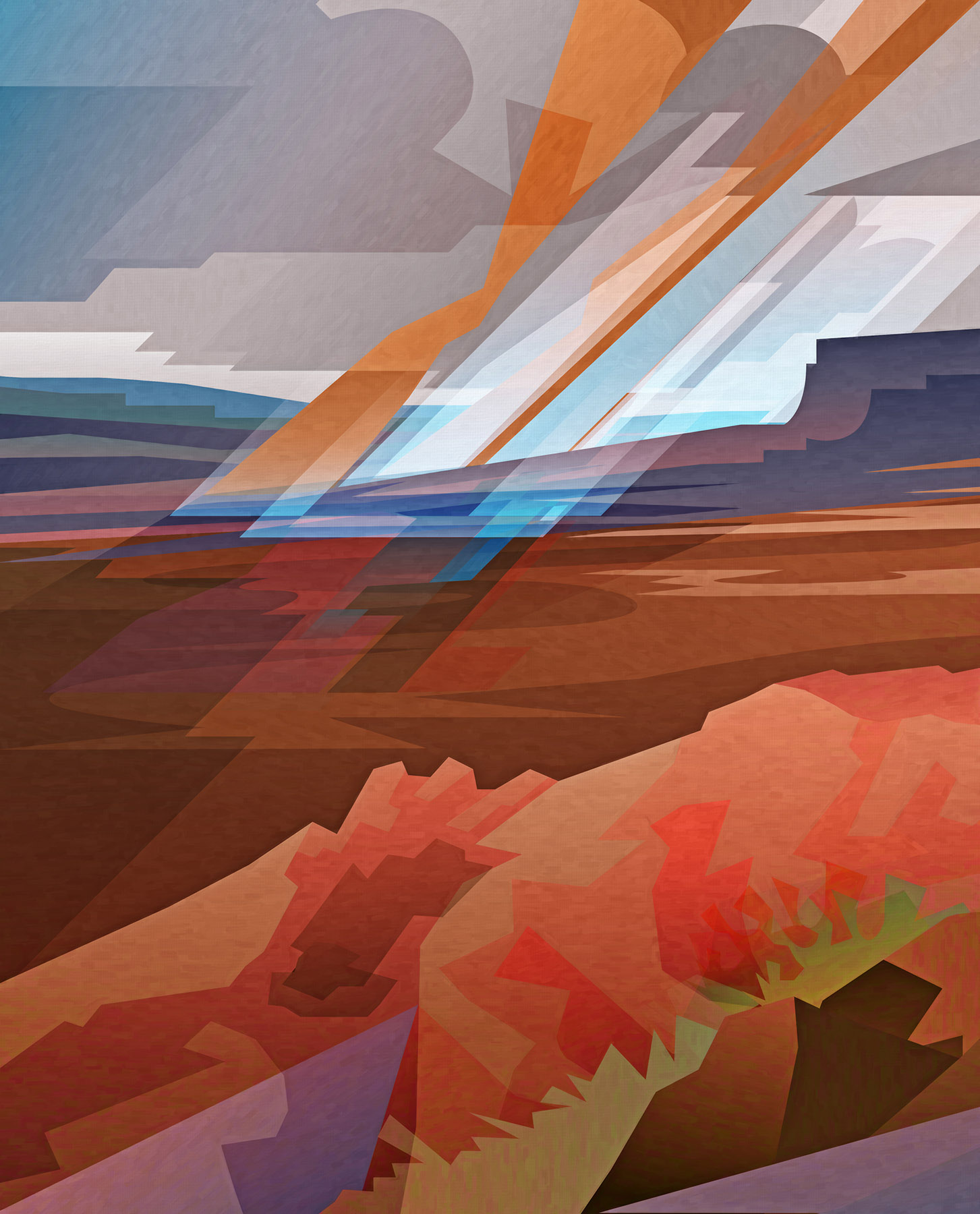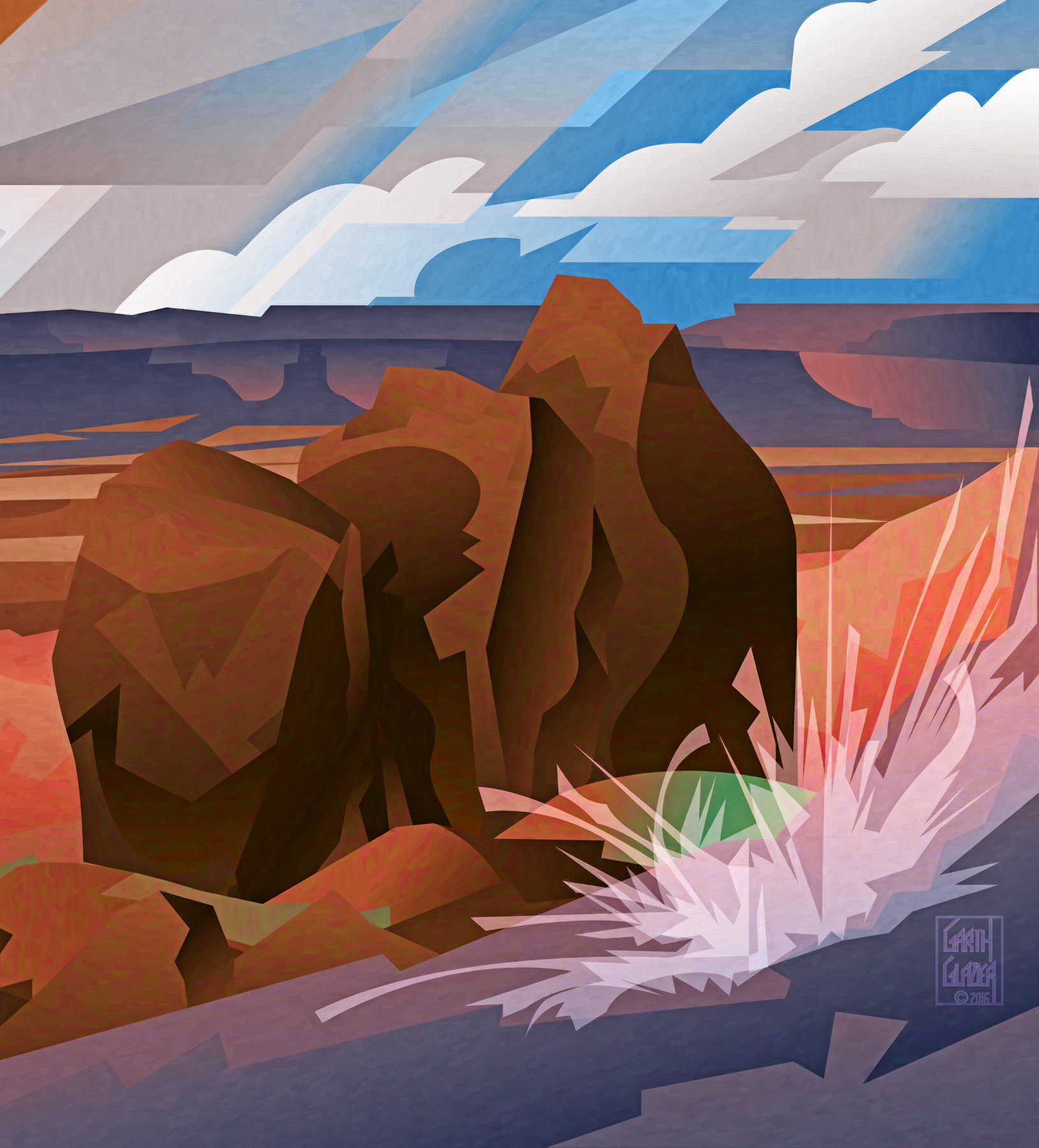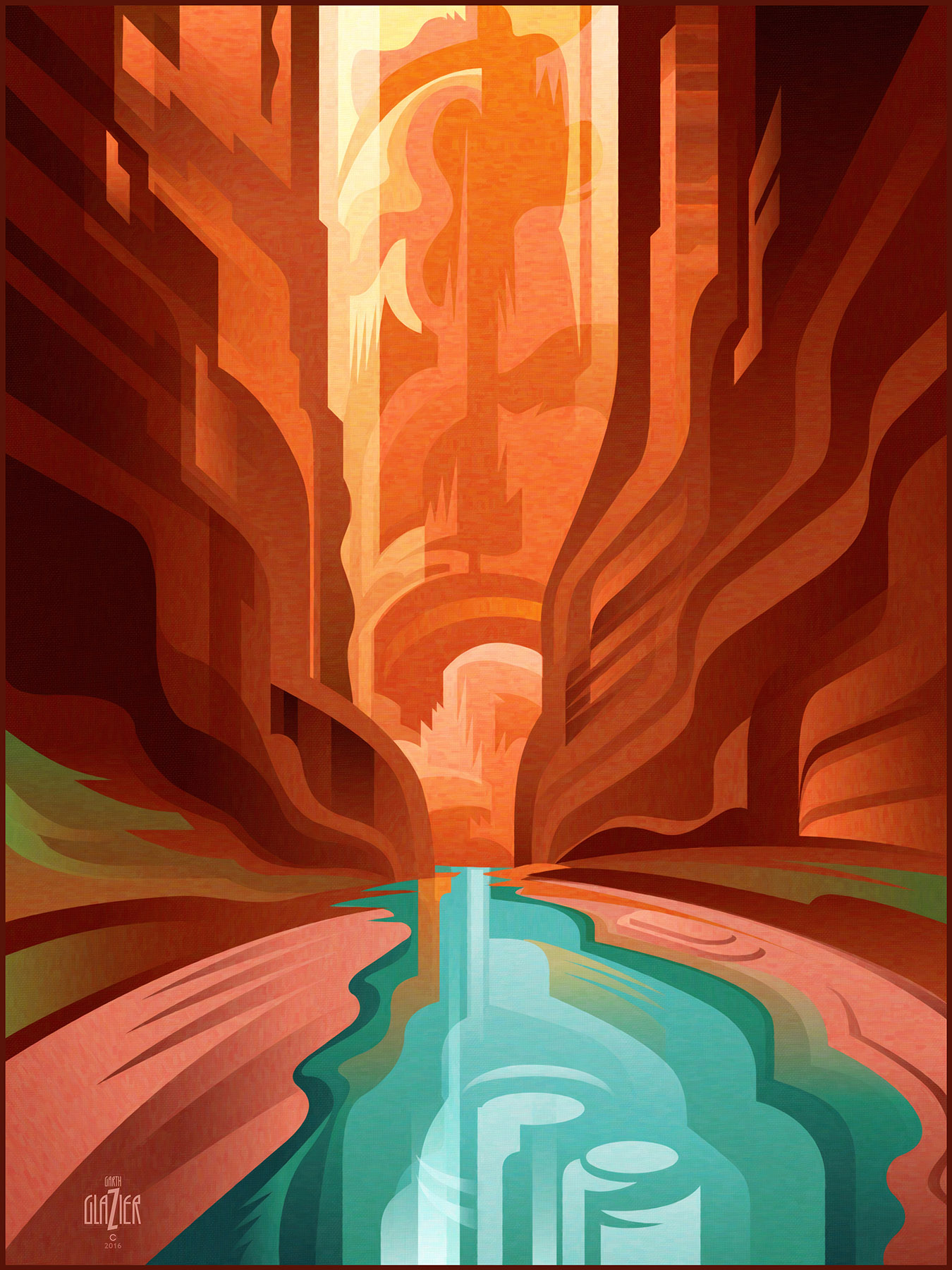 Different color palette on this one. The tight closed-in canyon passages leading up from the Colorado River inspired this artwork. That is an angry face you see in the back wall. It was a subtle accident of the rendering that I chose not to change.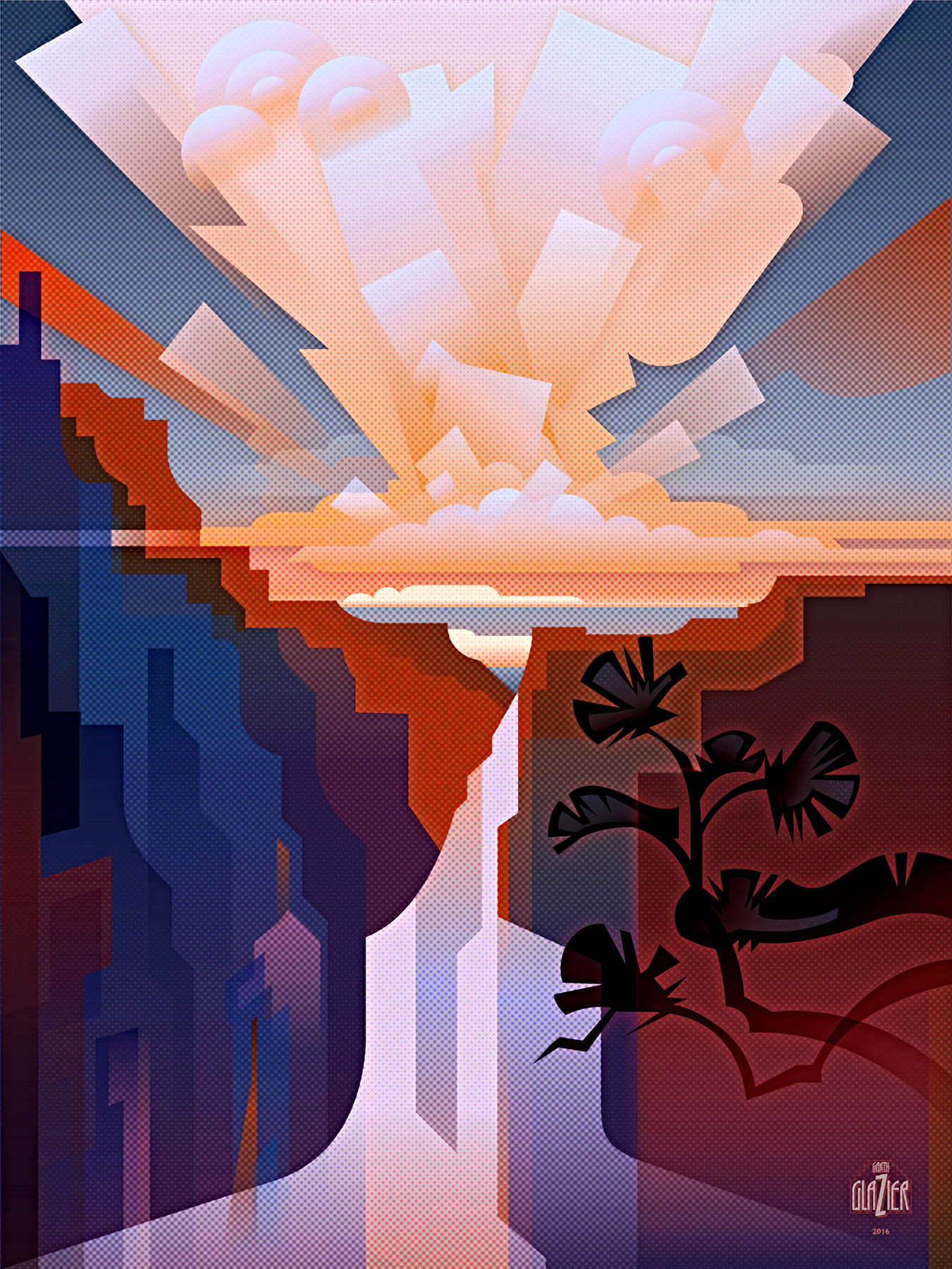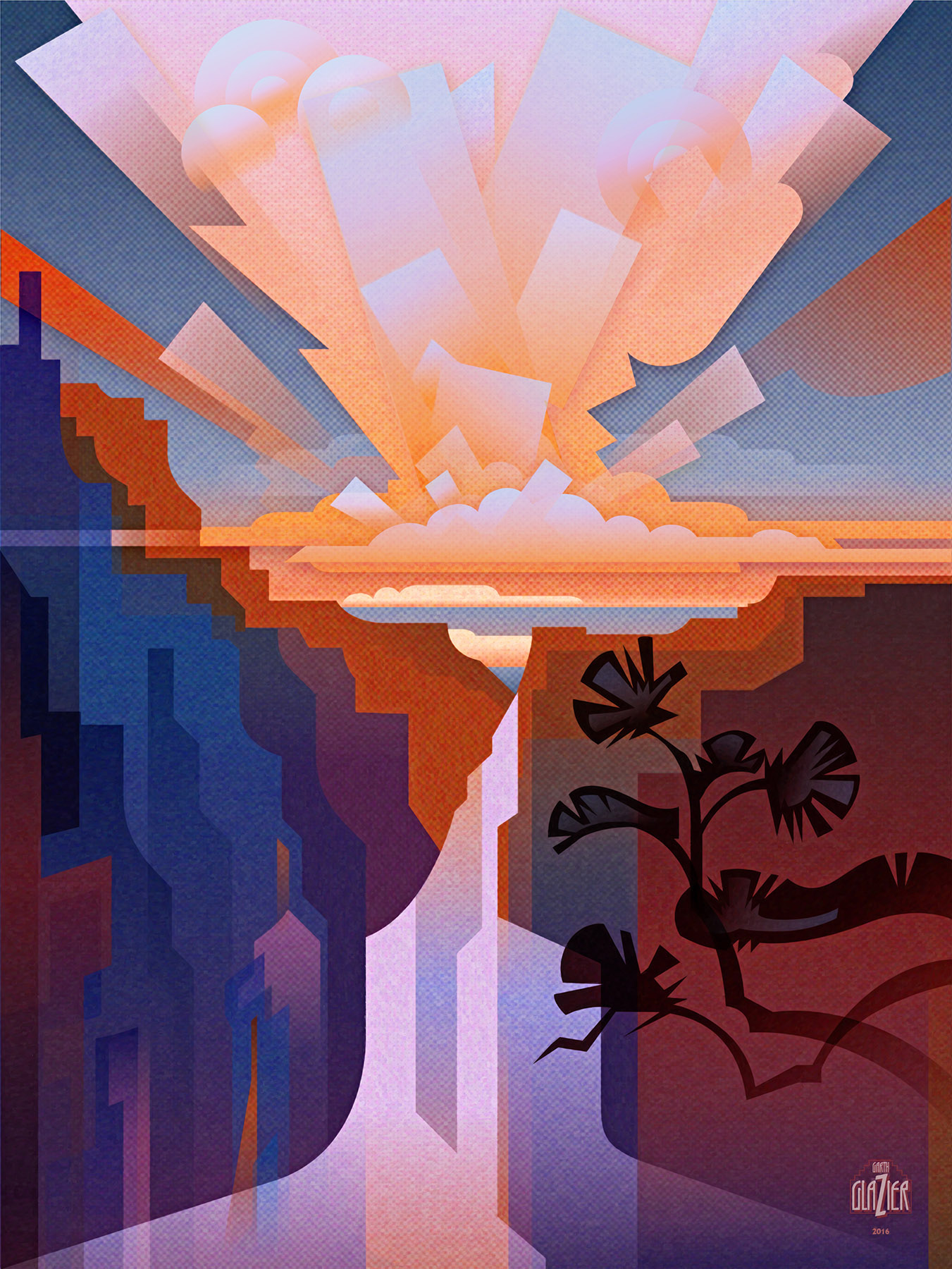 I am experimenting with various effects in this series of landscapes.