Expressive Automotive Paintings
These are a series of expressive automotive paintings in digital watercolor.
PONTIAC GRANDE PRIX Special Ed-1962
New York, New York! Classic Detroit meets the Big Apple.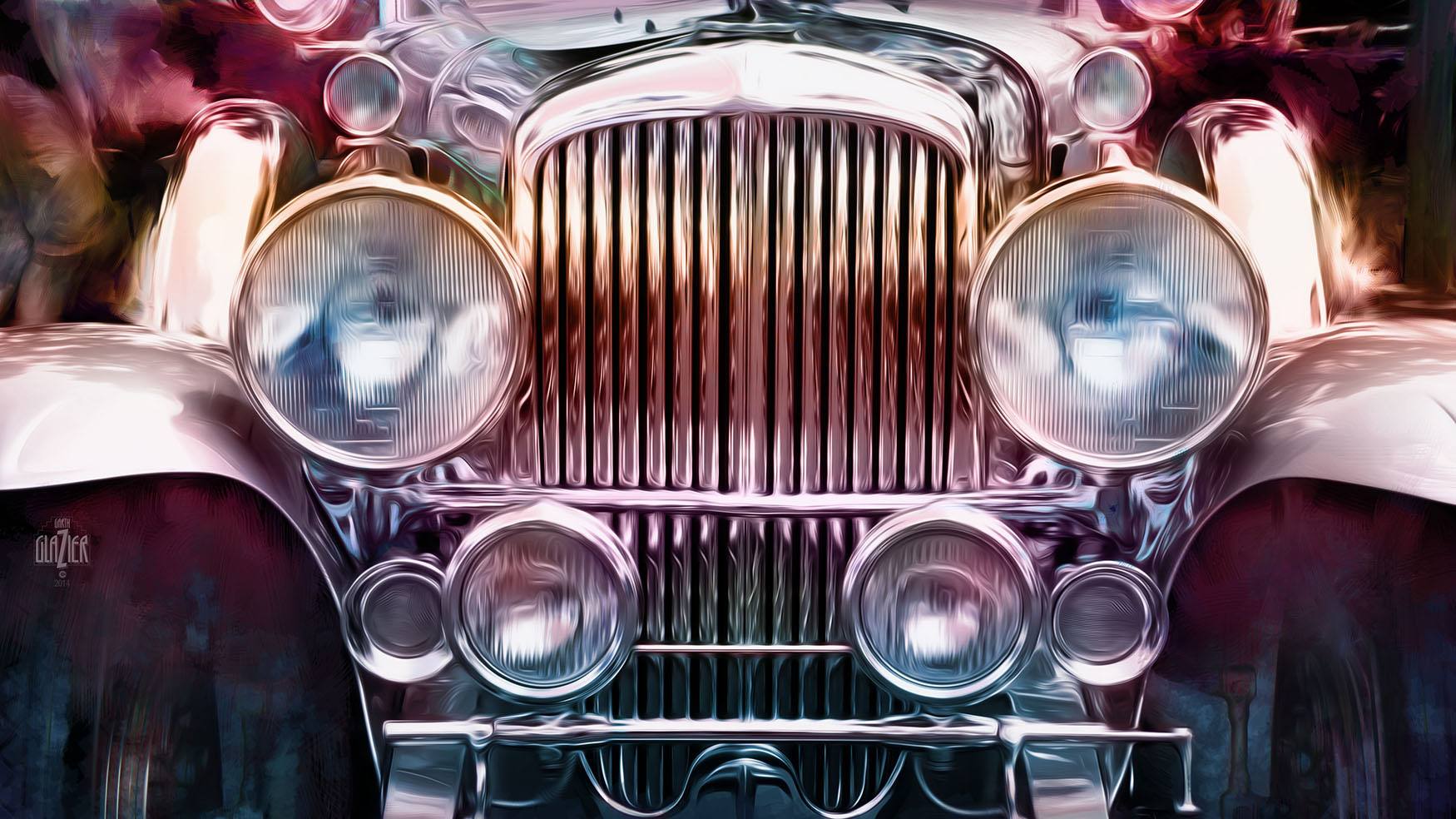 1937 DUSENBURG MODEL J BEVERLY SEDAN
1937 Duesenberg Sportline Grill Painting

This is my second painting of this 1937 Duesenburg. The grill was irresistable as a subject. All that chrome just had to be filled with color.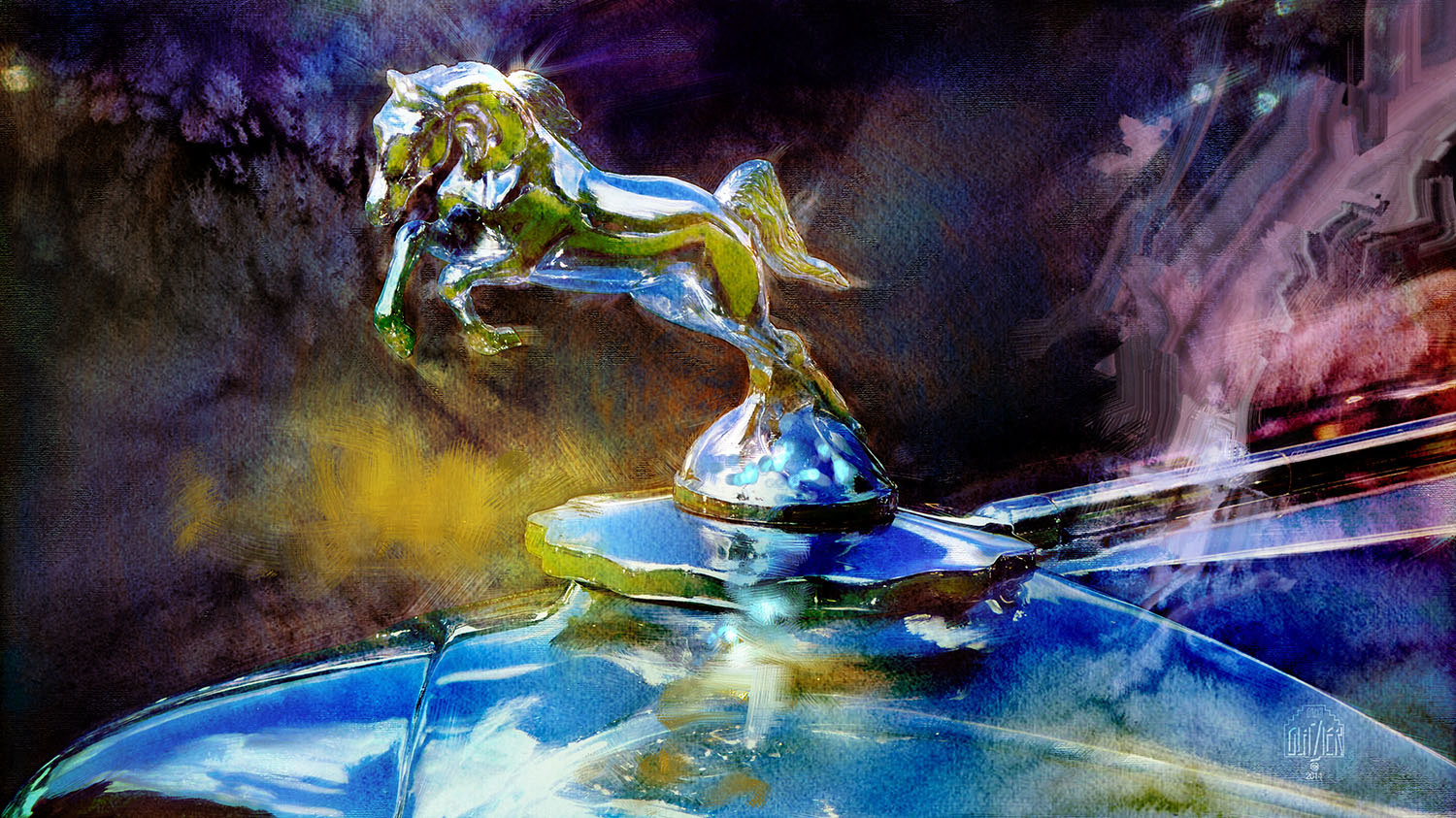 MASCOT 1930'S HORSE STALLION
This hood ornament deserved the watercolor treatment. I actually created this during my 2180 Concept Illustration at Macomb Community College in September as a demonstration on paint effects.