American Muscle Car Paintings
This series of car illustrations and photography feature American muscel cars from the past
These are the latest in a series of vintage American muscle car paintings I have completed

. The art is created digitally from my own reference photography. The resulting image is a completely painted illustration. 
http://fineartamerica.com/profiles/garth-glazier.html?tab=artworkgalleries&artworkgalleryid=409113
1967 Dodge Charger



I am starting a Dodge Charger series. This 1967 model had an unusual grill. The look is more refined. I like the idea of placing cars in a surreal environment. The car catalogues from the 1960s and 1970s often used exotic locations shots.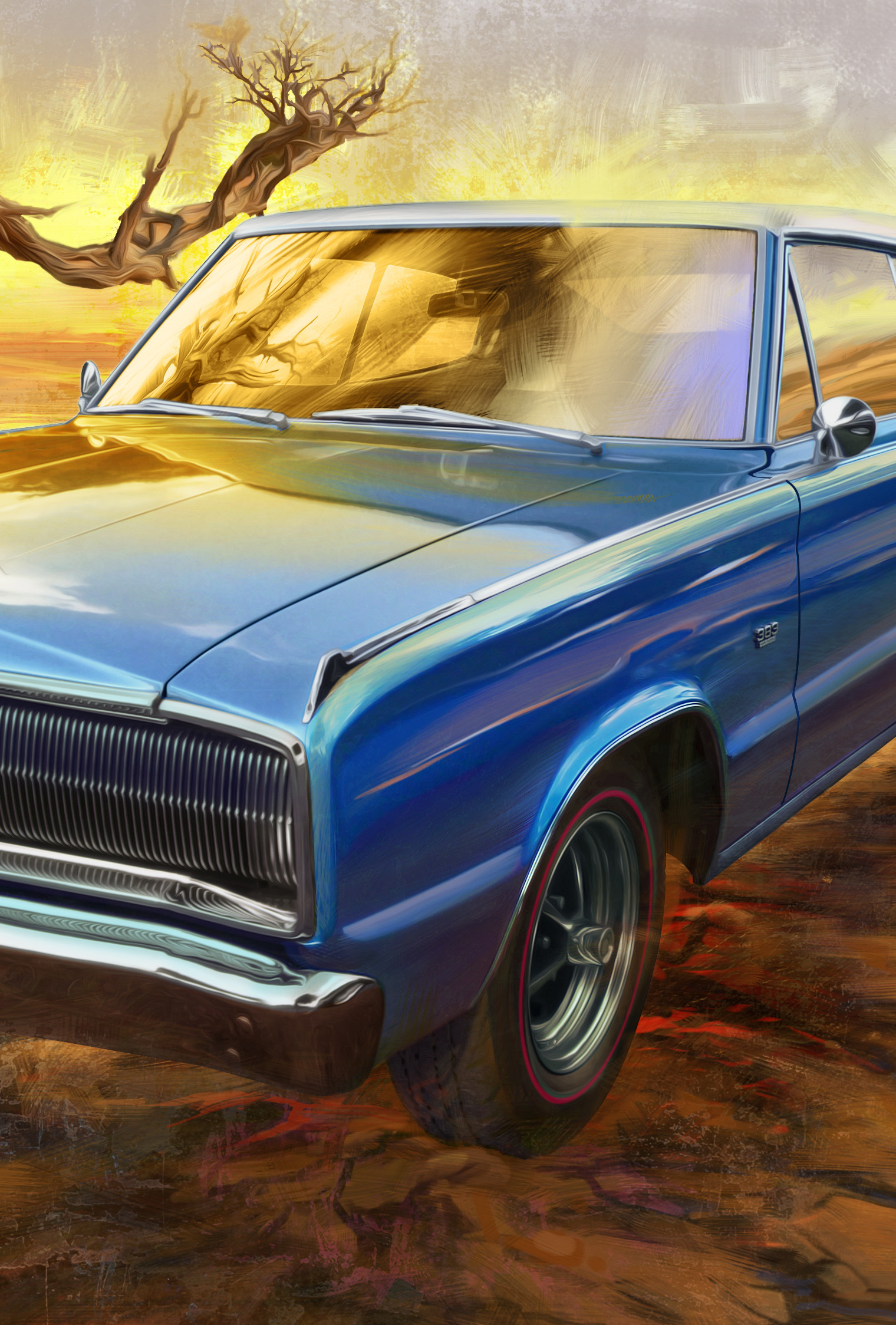 1967 Pontiac Tempest Lemans GTO 



I put a little "grit" into this one. I photographed this Pontiac in 2010 at the Elks car in Troy with my small point and shoot camera. It was an overcast day but there were these moody low clouds moving in so I used s low angle and saved the idea of painting this car in a storm scene. I even made a quick comp three years ago and tinted it to look like a sunset scene. This comes under the heading: never throw away a good idea because you may come back to it produce an interesting work.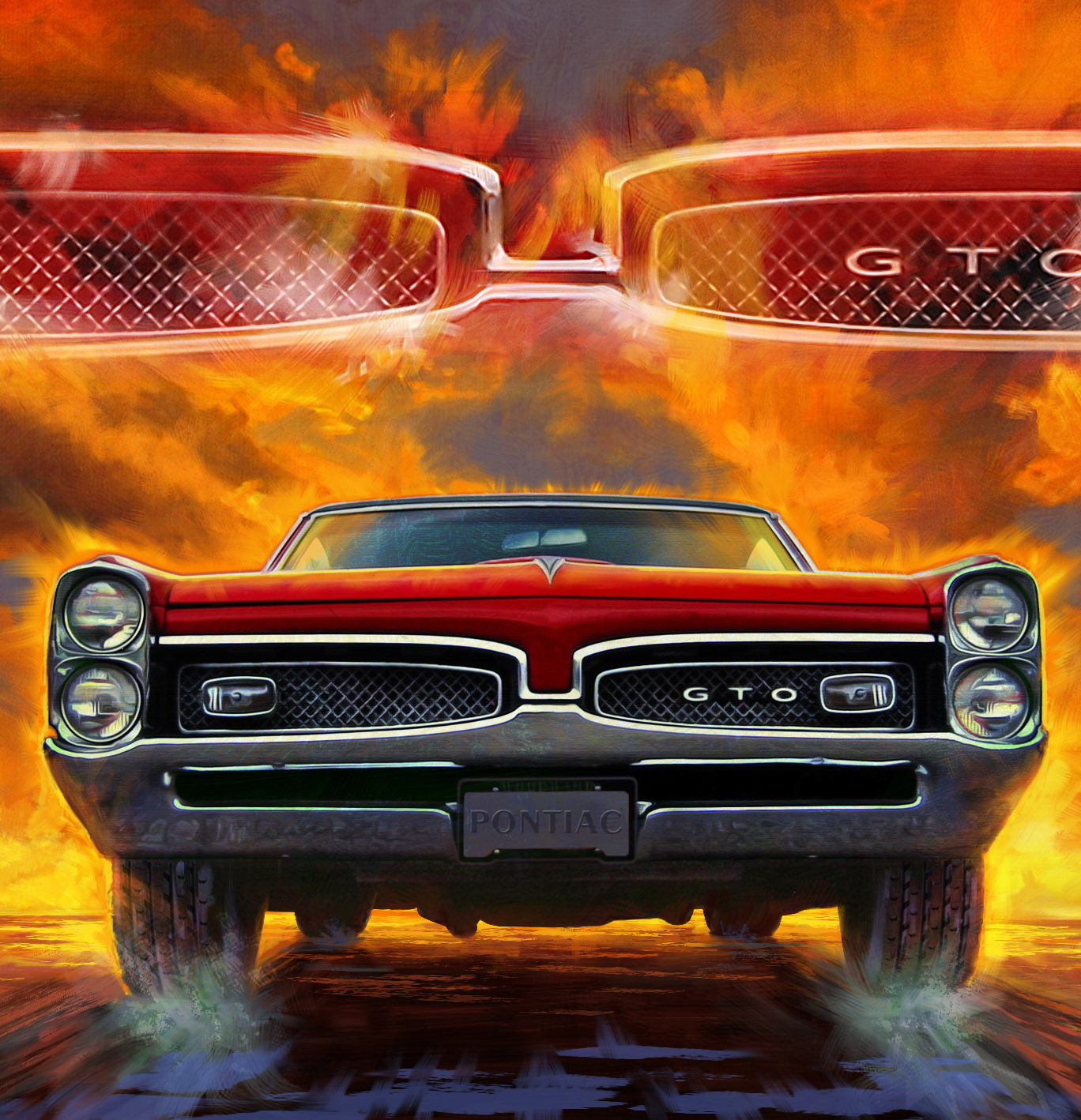 Not exactly a muscle car but definetly a popular street model in the 1960s, this Ford Galaxy pops up at Classic Car shows every so often.
The Ford V8 Coupe has to be one of the most fun to photograph. The sheet metal is so curvy and sinuous that it is easy to find abstract shapes in the reflections.